Café Style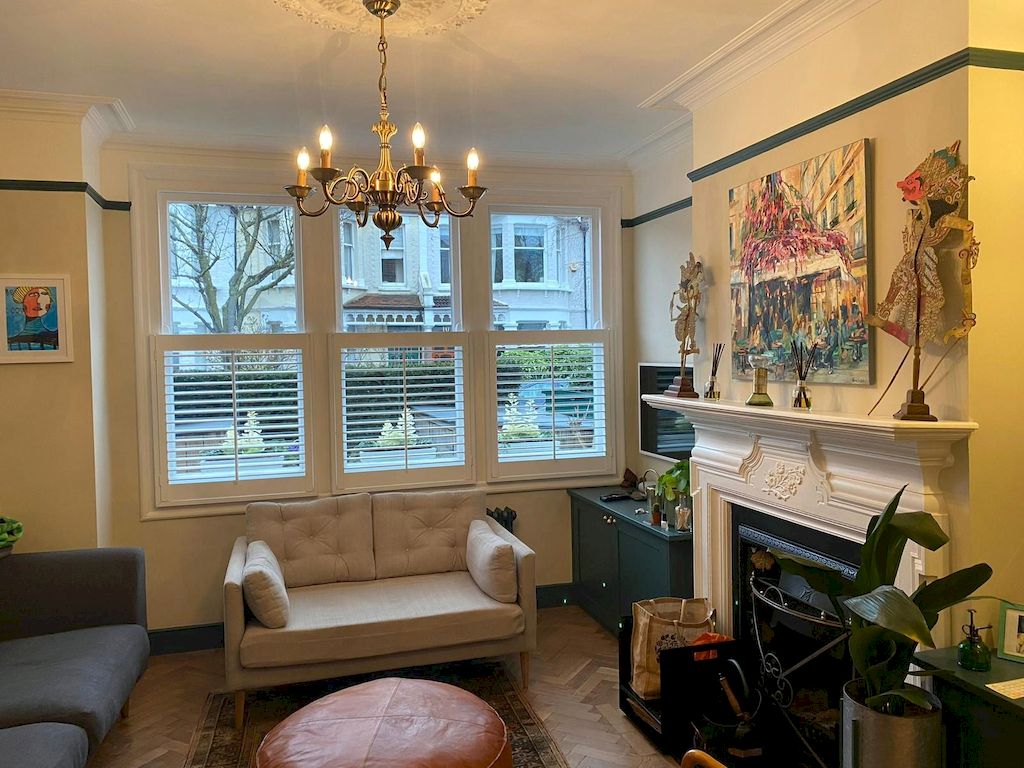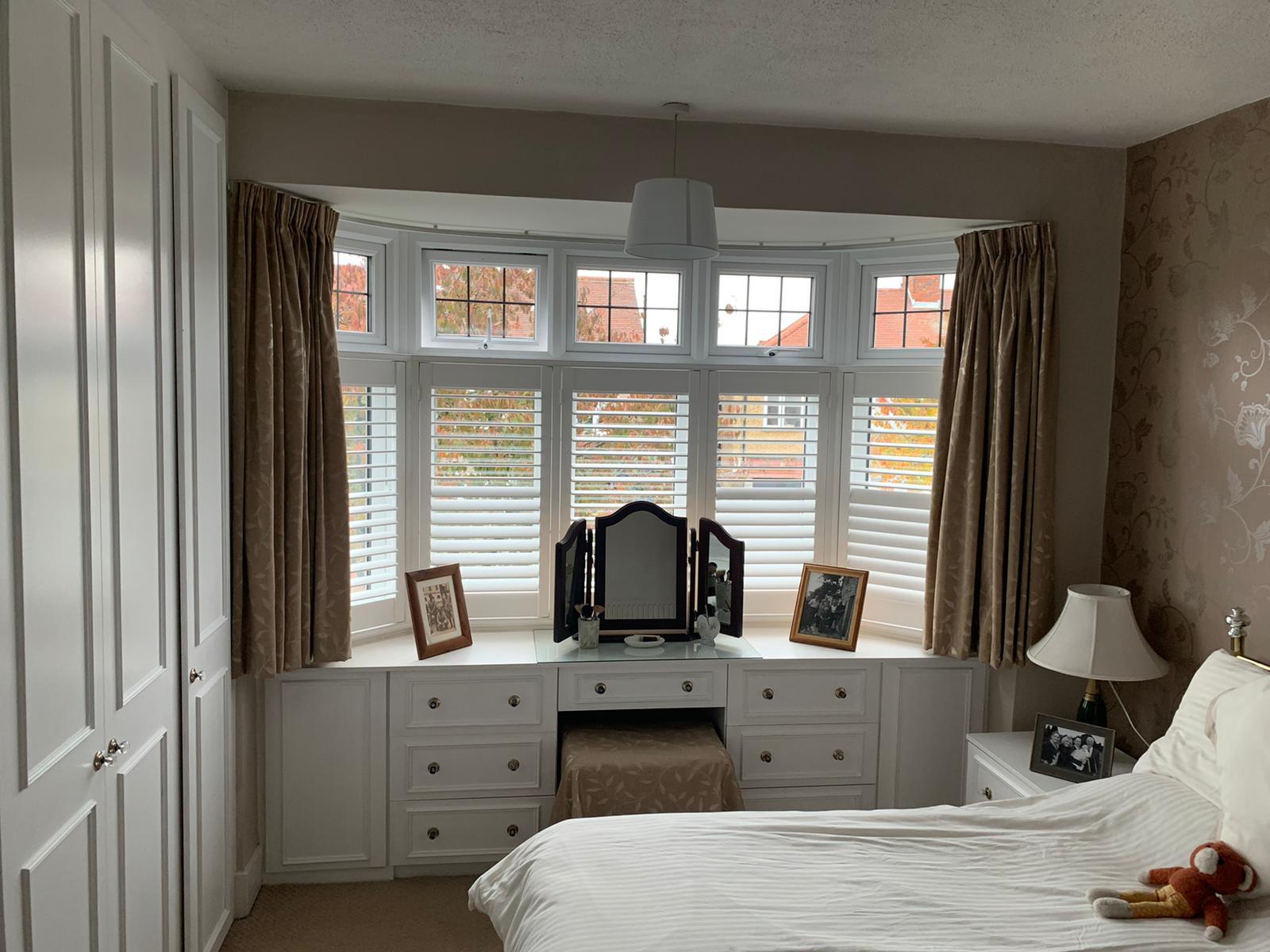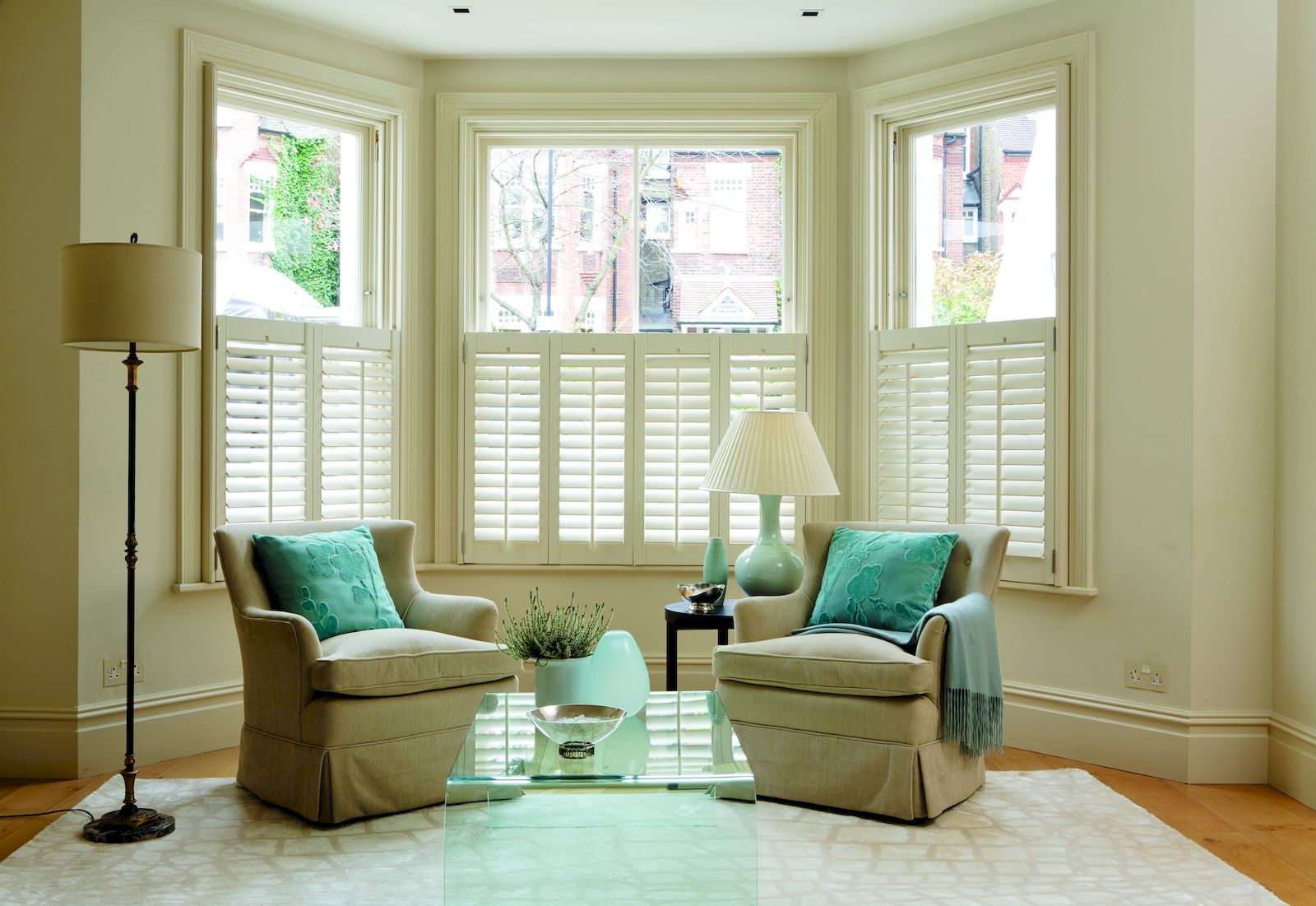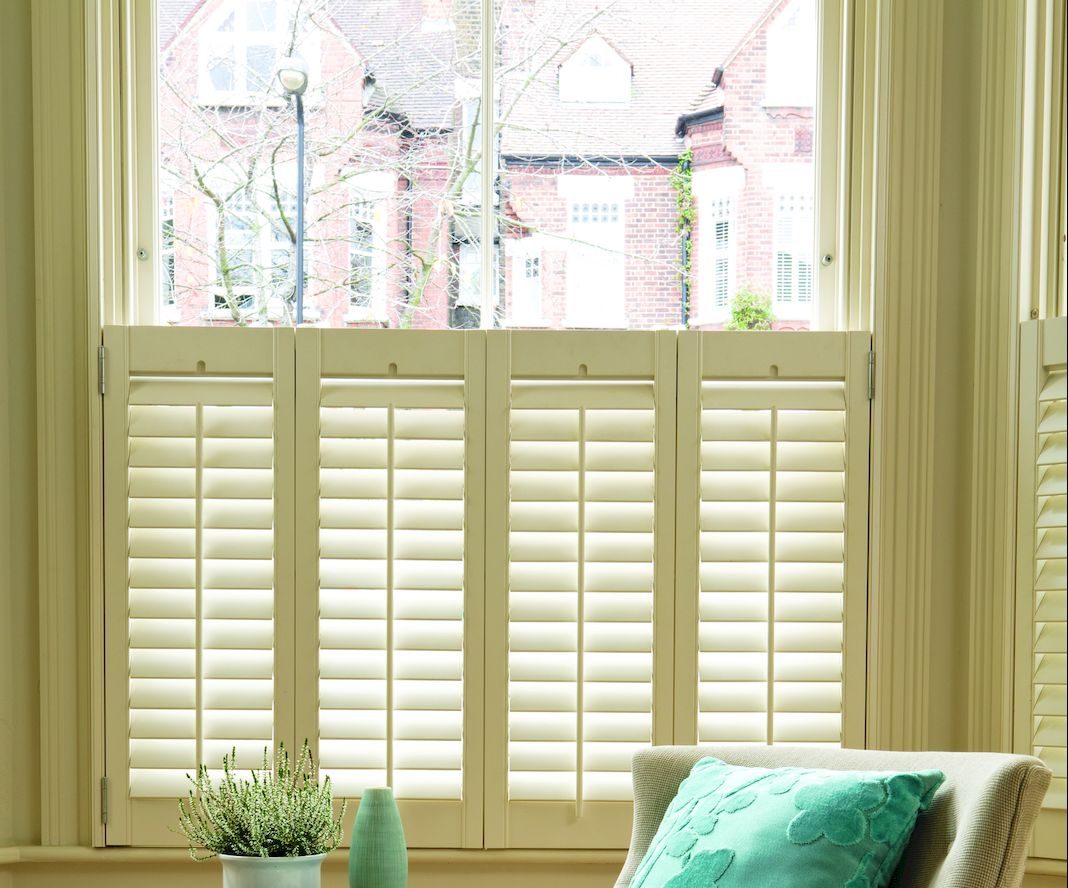 About Café Style shutters
Plantation shutters are truly versatile and can be fitted to almost any type of window, but there are also further choices of style which can be produced to match and enhance the window design of your home. A very good choice for ground floor windows is what are known as café-style shutters and are typically half the height of the window. This makes for privacy from prying eyes at street level while at the same time gives the room full light from the upper half of the window.
Café-style shutters are named after the shutters that are typically found in cafes, patisseries, and restaurants in Paris, covering the bottom half of the window and thus keeping their patrons who are eating and drinking out of sight of passers-by yet allowing plenty of light into the building. You can do the same thing with your living room, dining room, and so on, which allows you eat or relax in front of the TV without feeling pressured by people you have never met peering in from the street.
Although café-style shutters are generally regarded as half the height of the window, at Lifetime Shutters we usually recommend matching up the highest point of the shutter to the window transom. This helps to keep the shutters matching the overall design and look of the window both from the inside – which is where you see it – and the outside, which is where everyone else sees it. A lot of people tend to overlook the appearance of their home from the outside, but it can be important for your home to look great to people passing by.
Café-style shutters have the same function as full height shutters: they are simply smaller. So the slats can be fully opened or fully closed, and, of course, you can have them partially opened in any position that you wish. So you can add more light to the room if you want to, without necessarily opening the shutters fully. In most homes, café-style shutters are not opened fully, but simply adjusted by the slats to provide as much or as little additional light as required. Bear in mind that you still have full light from the upper half of the window anyway.
As with other styles of plantation shutters, café-style shutters can also have multiple panels that can concertina back against each other to your wall. It is necessary to consider the width of your windows overall when thinking about the number of panels for your shutters. If the width is above a certain level, it may be necessary to separate the shutters into independent frames or use a T-post to create new anchors for the hinged panels. This will ensure that the shutters will not drop over time. If you are unsure of how wide is "too wide", just call one of our team for advice.
When choosing your café-style shutters, there are a number of different materials that can be used. Our hardwood range is a winner with many homeowners who have contemporary homes, but if you have an older, more traditional home, such as a period home in the country, you may well prefer our Supreme range which has a deep grain and provides a truly classic look. While it is not very common to install café-style shutters in the bathroom or kitchen, if you do want to do this you should choose our uPVC option which will provide full protection against damp and/or cooking splashes.
Your café-style shutters can be installed using an inside mount frame within the window recess or set away from the window using an outside mount frame. The former will allow full access to the windowsill. The different frame types ensure that your shutter panels are correctly positioned in relation to the window itself and are tightly and securely fixed. The majority of our shutter orders are required within a frame, but if you wish to order without one please confirm this with one of our team.
When you have decided that you want to have café-style shutters, the next step is to check out our measuring guide. When followed to the letter, this will ensure that your shutters are manufactured to a perfect fit and it will be a very simple matter to install them. However, if you have any worries about measurement, please be assured that one of our team will automatically pick up your order and call you for a detailed run-through in order to ensure there are no mistakes.
Indeed, if you have any question whatsoever about café-style shutters for your home, please remember that we are only a phone call away, and one of our experts will provide you with any advice that you may need and answer all your questions.