Combi Panels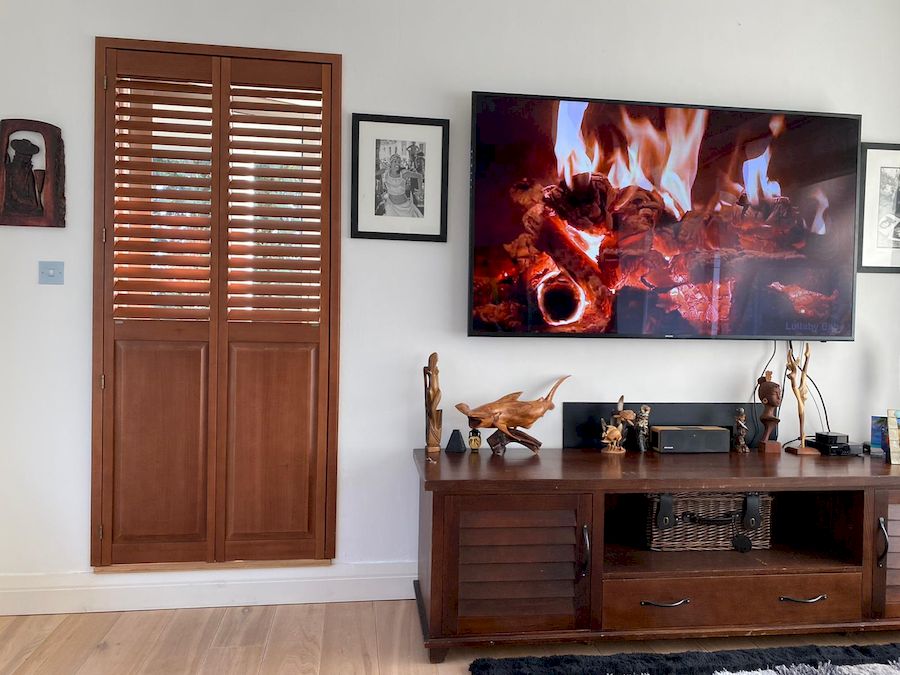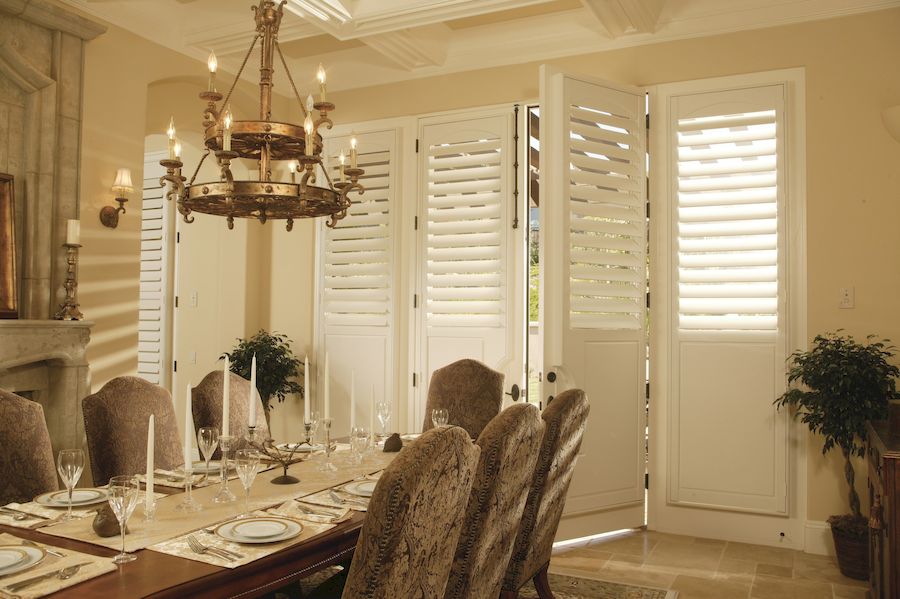 About Combi shutters
Window shutters have been around for hundreds of years. Back in the reigns of Henry VIII and Elizabeth I (1558 – 1603) it was common for homes to have window shutters. They were made of solid wooden boards and often only covered the bottom half of the window opening. This was because glass was hard to come by, and expensive, so usually only the upper half of the window opening would have glass. The shutter covered the bottom half and was opened to let in more light and fresh air.
Today, almost every window has glass, but window shutters still have many benefits. They can control the amount of light coming into the room, which can be useful in the winter when the sun is low in the sky yet can still produce a glare. They can also help to control the amount of heat that is lost from the room in winter and how much heat gets in during the summer.
Yet another very big advantage indeed is that they can control your privacy. This is especially important for those who live in busy streets and roads, particularly where there are no front gardens. Without adequate protection, passers-by can easily peer into your room. Another advantage if you live on a busy road or under an airport approach is that they help to reduce noise by quite a considerable amount. Shutters also help with security by adding another layer of protection in a similar fashion to your front door. Not only can nobody see that you have valuable items in a room, but they make it more difficult to break in.
So yes, window shutters have a lot going for them. They are also available in many different styles and designs. One model that we produce is our Combi shutters which are half solid and half slatted and are also known as Half Solid shutters. Usually, the lower half of the shutter is solid wood while the upper half has slats which can be opened to any degree required to let in more light, but we can also produce them the other way around with the upper half solid and slats at the bottom.
These Combi shutters provide maximum privacy at the lower level of solid wood which can prevent prying eyes peering in when walking past your home in the street, and still let you have as much or as little light in the room as you wish through controlling the slats in the upper half.
If you live in a flat opposite a taller block, you might choose to have the upper half of the shutters solid in order to prevent people living at a higher level across the street being able to see into your room, and have the slats at the bottom in order to control the light. The choice is yours.
These Combi shutters can also be used in any room including a bathroom. If you wish to install them there, you would be best advised to use our uPVC shutters which are perfect for use in damp areas and will not be affected by steam or a shower spray. They can be produced in any style that suits the room, so the solid half can have panels that complement your décor. You could also have the Combi shutters painted to fit in with your colour scheme.
As with any other style of shutters, the Combishutters can have multiple panels that fold back, one against another, and "concertina" back to the wall.
The shutters can be set in a window recess with an inside mount frame which will give you full access to the windowsill. Alternatively, they can be mounted outside to the wall area, which is the answer if your windows are not recessed.
Whichever method of frame mounting you are going to use, you wll need to download the appropriate measuring instructions by clicking on the "Measure" link at the top of the page. Please follow these instructions exactly, as they have been designed specifically for use with our manufacturing processes. Measuring is not actually all that difficult, but if you have any problems with it, rest assured that one of our helpful colleagues is only a phone call away. Indeed, we are here for you at any time with any questions that you may have regarding our Combi shutters. Just let us know how we can help.