Full Height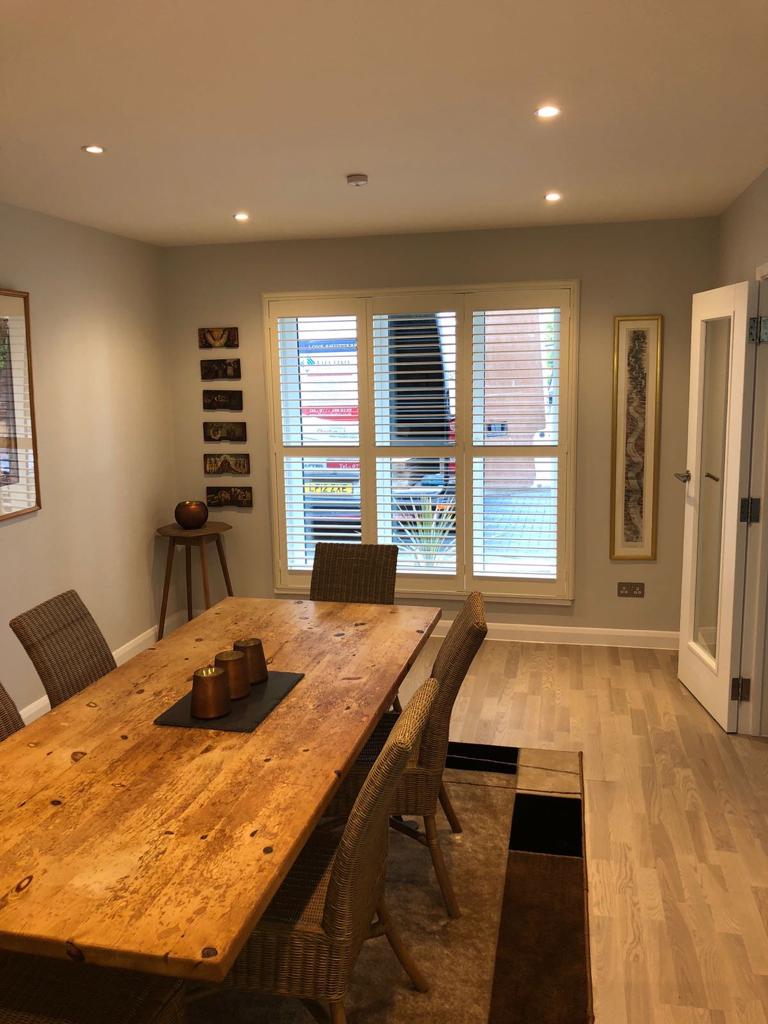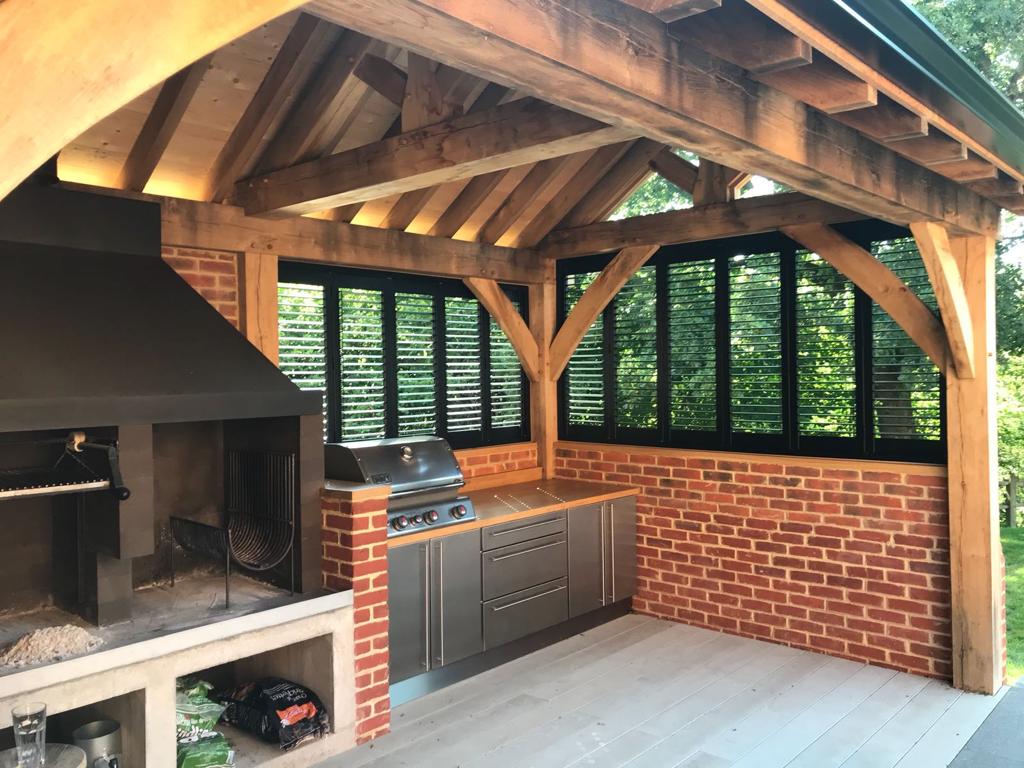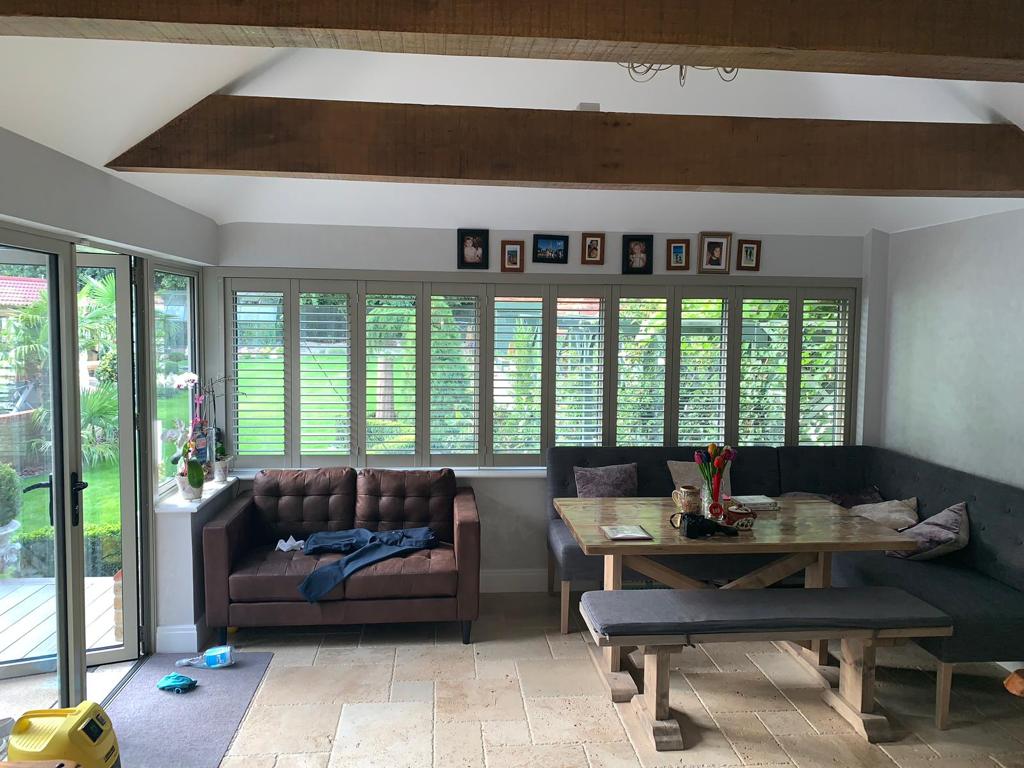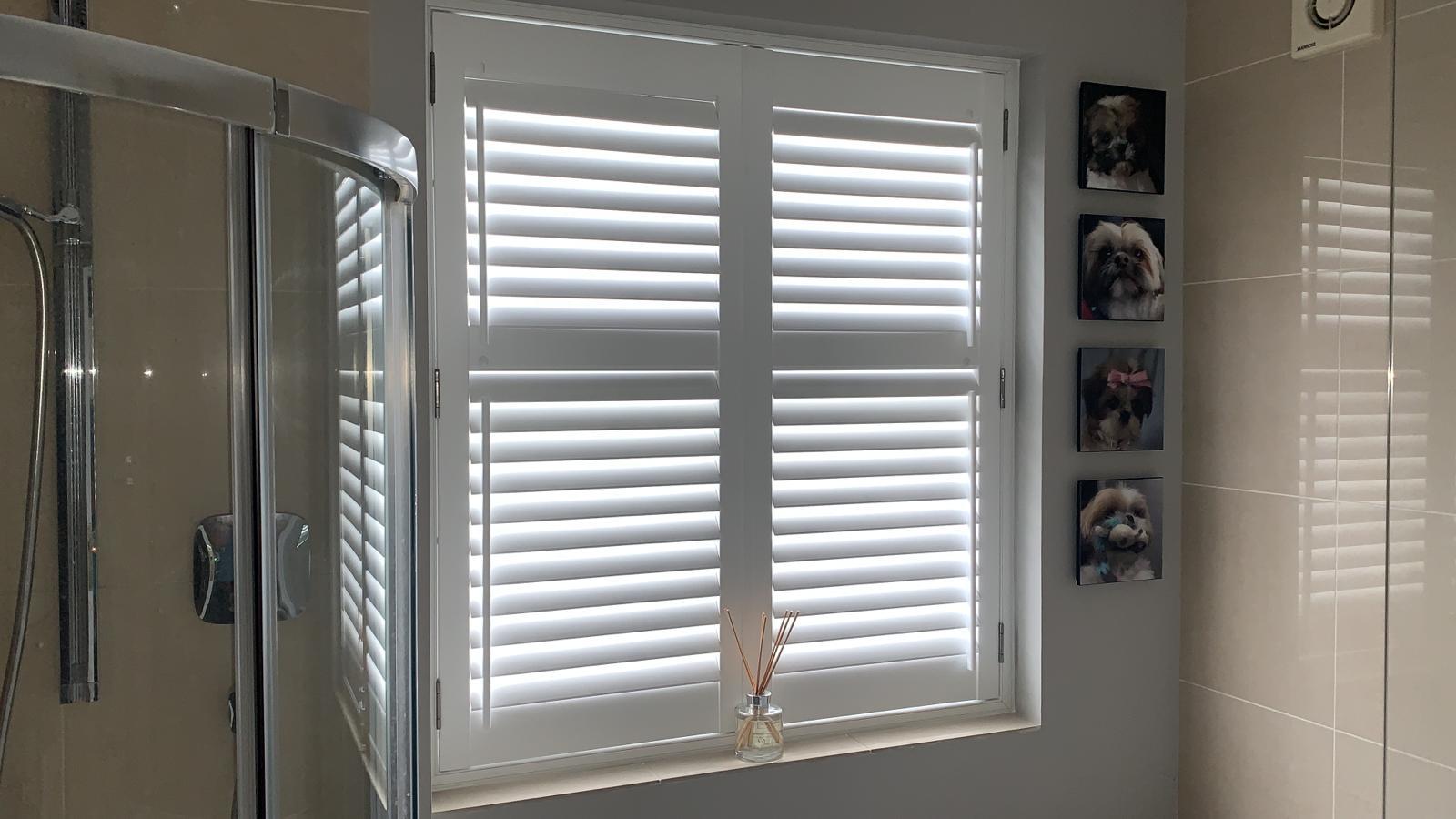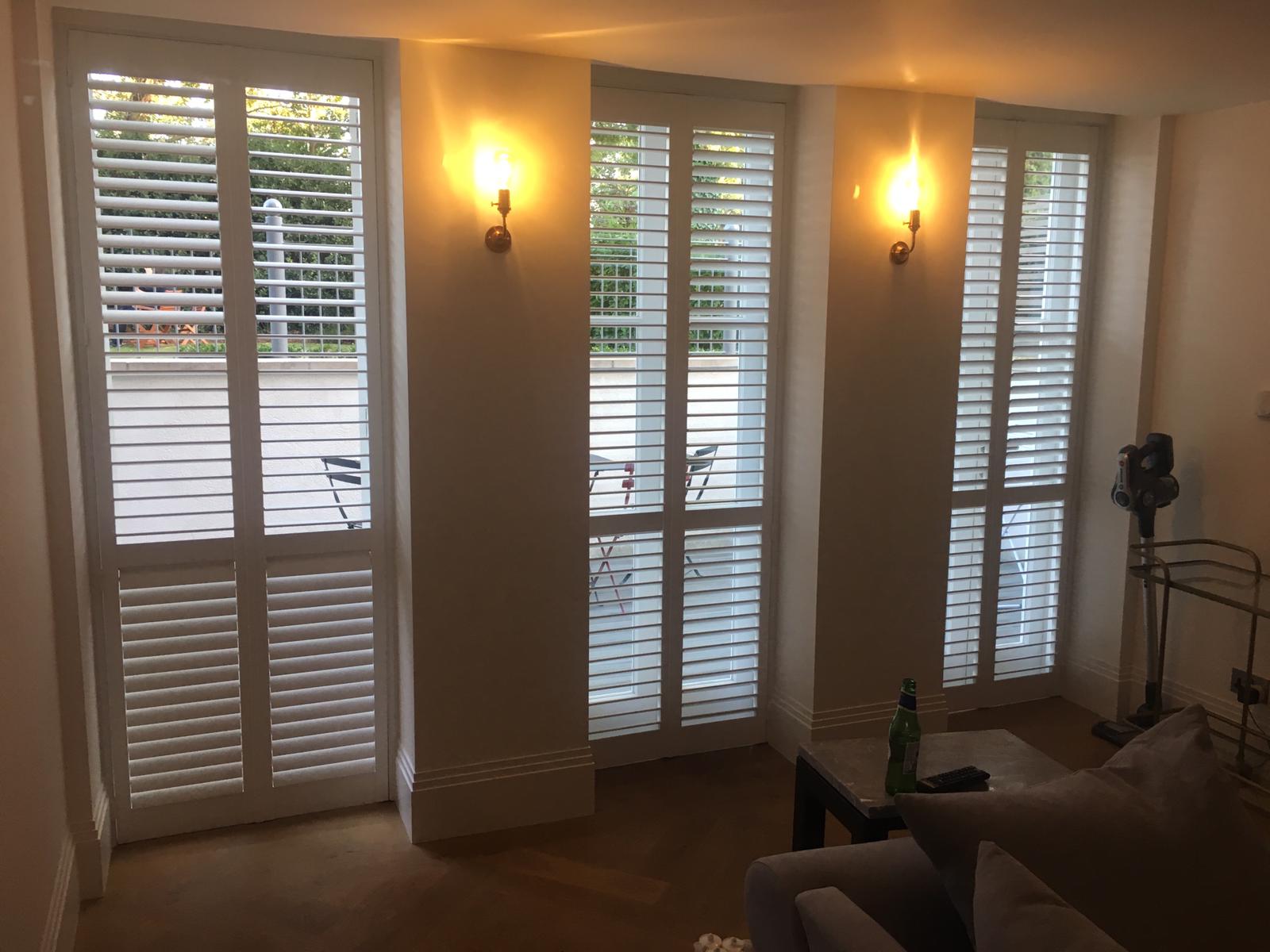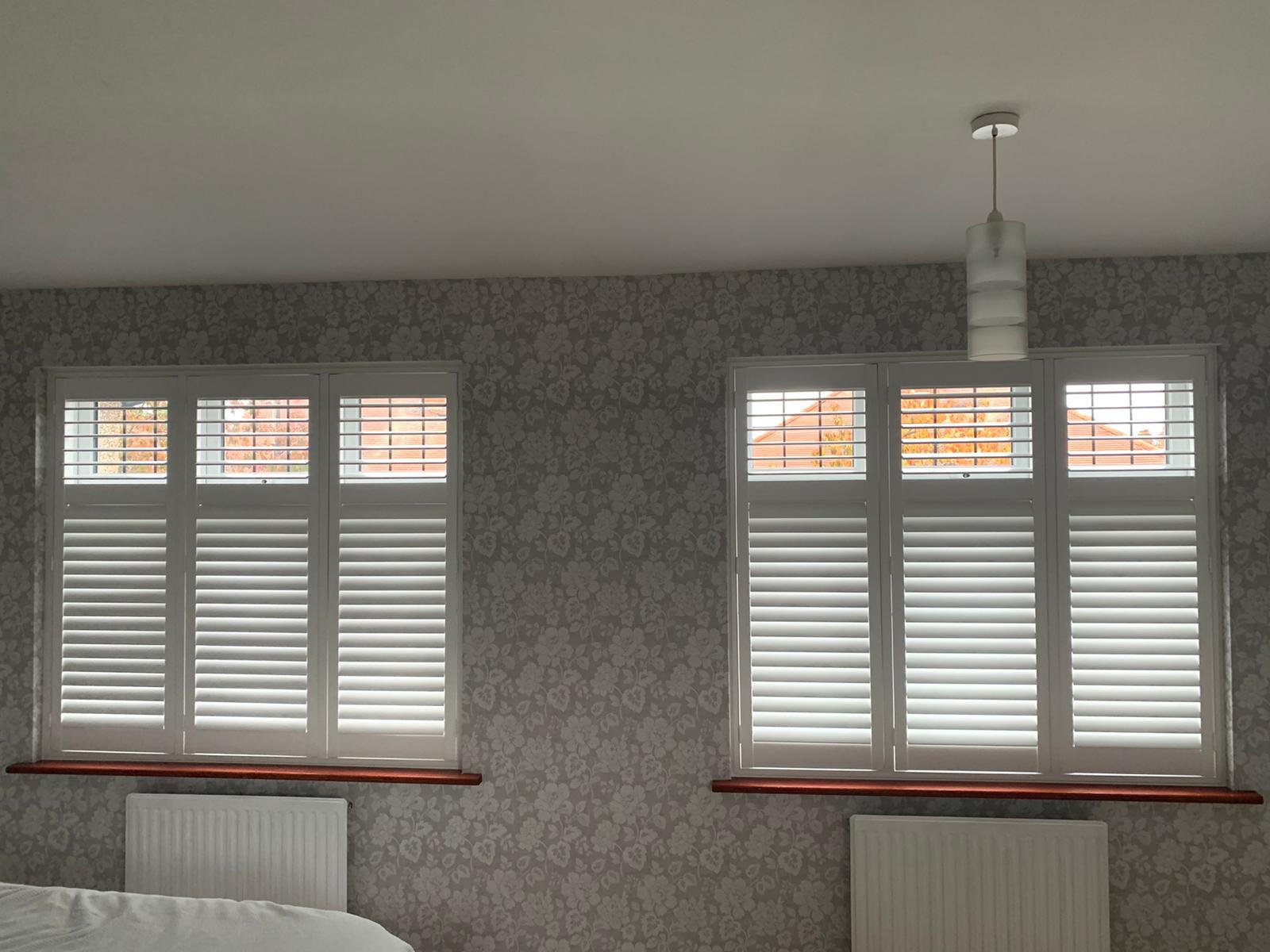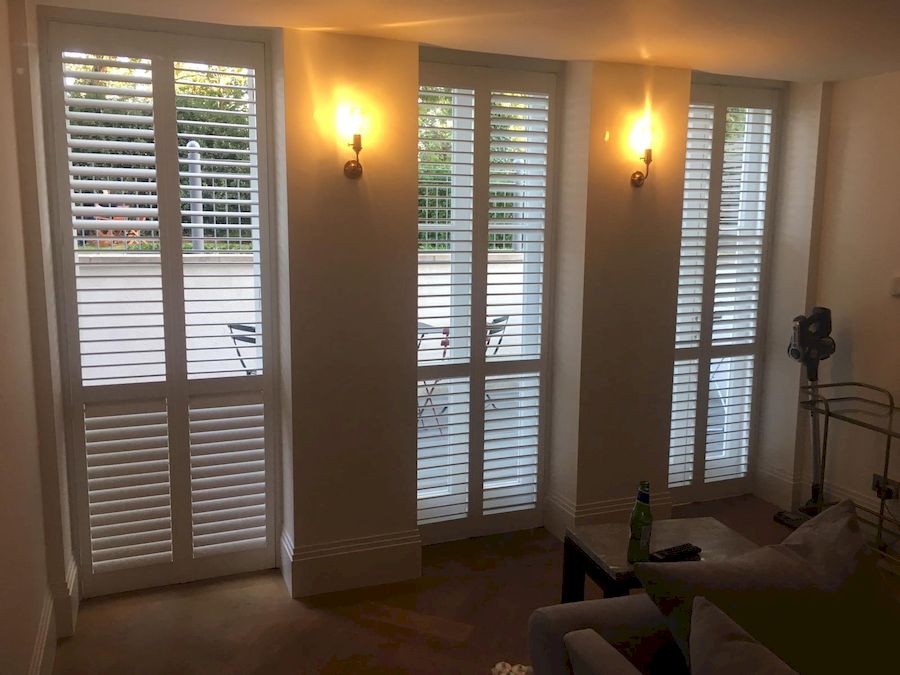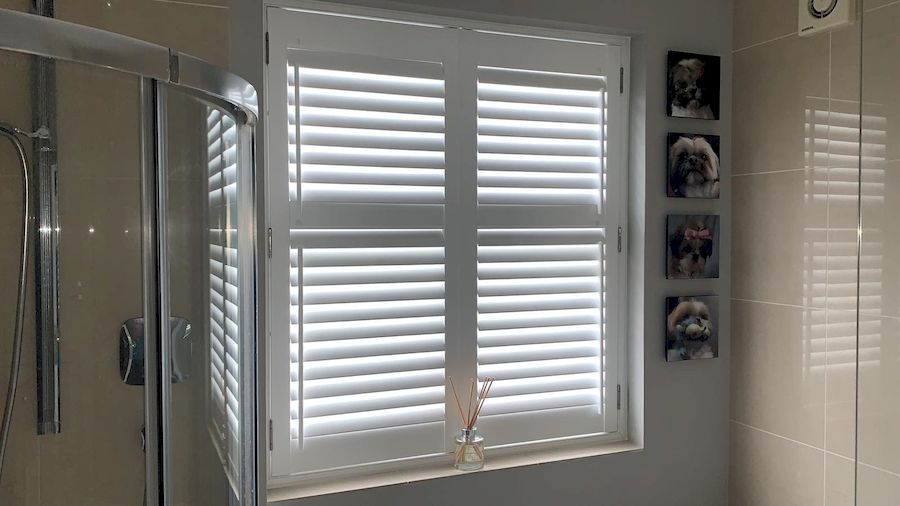 About Full Height shutters
As you might gather from the name, our custom-made full height shutters cover the entire height of your window from top to bottom. These give you many benefits over some other types of shutters because they afford you total privacy and security. If your room is at street level they can be fully closed so that nobody walking past can see into the room, and at the same time nobody looking out of an upper floor window across the street can see into the room either.
Not only do full height shutters provide maximum security and privacy from prying eyes, but they also give you maximum protection from heat in the summer and cold weather in the winter. In addition, this extra layer across your windows helps to add more soundproofing to your home, which is the perfect answer if you live on a busy road with constant traffic day and night. Let's dive in and take a look at further benefits of full height shutters.
Our full height shutters are the most popular of all our shutter designs. Not only are they beautiful to look at, but they can also be designed to your own requirements. So, for example, you can have a divider rail fitted to your shutters. This is simply a stationary piece that runs the width of the shutter and it can be placed almost anywhere you wish. You might want it halfway up the shutters, but you can have it placed anywhere lower down towards the bottom, or further up towards the top. The choice is entirely yours.
What it means is that if you choose to have it halfway up you will be able to open and close the top half of the shutter slats independently from those below. So, for example, you might want the lower half completely closed for privacy during the day, which will prevent passers-by seeing into your home, but you can have the top half open in order to let plenty of light into the room. As we said, the divider rail doesn't have to be halfway – you can have it pretty much anywhere that you wish.
If you have windows with breaks or locks halfway up, such as sash windows for instance, we have found the best solution to be placing the divider rail at the point that it will cover the break or lock in the window. The centre of the divider rail will then be at that exact point. We should mention that sometimes our manufacturing team may need to adjust the divider rail height slightly. If this should happen and it needs to be moved by more than ¾", we will contact you for approval.
Measuring the divider rail height is straightforward. Simply measure from inside the opening from the bottom up to the middle of the break or lock in the window. For an outside mount, just do the same but then add the width of the bottom frame if you are choosing one. Always refer to our measuring guides but remember that we have a team of experts on hand who can help you with anything that causes you any uncertainty. Just call us or email.
Full height shutters, as we said, cover the entire window from top to bottom. If your room has a low ceiling, installing full height shutters can help to add an impression of height to the overall appearance of the room. It works the other way around too: If you have high ceilings and you want to lower the appearance the best option is to have full height shutters with a divider rail. Whichever option you choose, Lifetime Shutters are your friends and are here to produce exactly what you want.
We do request all customers to follow our measuring guidelines. You may be great at DIY, or you may have ordered shutters before, but our guides have been designed specifically for our own shutters. If you use different measuring guides it can mean that the shutters could be manufactured to the wrong dimensions and this could cause problems when it comes to fitting. We are well-known for our superb after sales service but following our guides to the letter will ensure that your shutters are spot on from the word go.
If you are in any way unsure about the right type of shutter design for your home, please do give us a call. We have a team of experts who can help you, and that is what they are here for. We don't want you to be just happy with our shutters: we want you to be over the moon! We can help with measuring, give you guidance on fitting, and also advise on the best design for your home. You can send us photos of your home décor, or a photo of a shutter that you have seen somewhere else and would like to copy.
We don't view our customers as "just another order". We want you to be delighted, so that you will recommend us to your friends. That is why, at Lifetime Shutters, we will always go the extra mile. Regardless of the size of your order, we value your custom and we appreciate the chance to assist you with your shutter project. Just call or email us, or even drop by at our premises in Millfield Road, Hounslow, and we will welcome you.